I should be asleep right now, but the odd mood I find myself in compelled me to get on here (so infrequently do I log into LJ anymore) and capture the moment.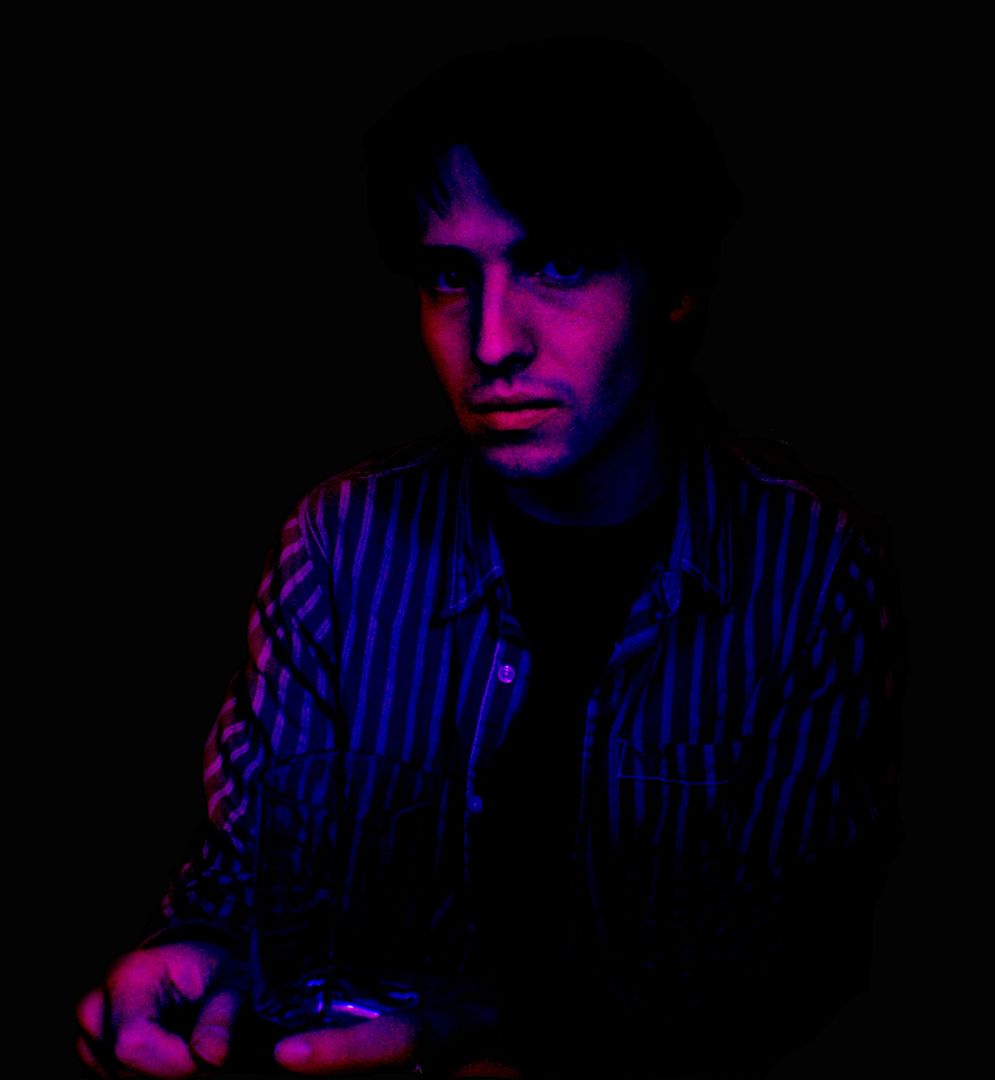 I think it's worth capturing because tonight is the eve of my first day back in film school. Once again I will be under the tutelage of Rick Harrington. It is five years ago to the day that I walked into his classroom as a new college student. The class was production management. Most of us started out in the wrong building that Monday; we didn't know they had changed where class was to be held. The first person I met was Mr. Coker, Harrington's ancient colleague, a professional film editor. He asked me about my Magnetic Fields t-shirt. What did the lower-case "I" on the front stand for? Then he asked me how many feet of film travels through a camera in a minute if run at 24 frames a second? I stuttered. He told me to calm down. People still tell me that. "Calm down. It's ninety feet a minute."
Maybe I should wear that same shirt tomorrow. I've never been much for minor ceremonious gestures, but maybe this occassion merits the effort? As for Coker, he has been dead at least four years now.
I feel nervous and optimistic at the same time. I'm actually looking forward to getting up at 6:30 in the morning, the first time I can remember looking forward to being awake at that hour; because I'm not going to a Pier 1 to unload a truck, or to have my morning coffee interrupted by some harrassed, tight-wad suburbanite at a Fedex Office. I'm going back to what really matters to me. Tomorrow is where everything resets. My second chance, in full motion. I guess I could say it started with last year's decision of going back to school. Or when I had my first day of math class last January. Or when I met with Harrington last month and settled on summer courses.
No.
This is the moment. Sitting here in my room, just before bed, knowing what I didn't know before that first day, June 6th, 2005. The things I didn't know before seeing her in Harrington's classroom for the first time. All the people I hadn't met yet. I didn't know who Heidi was. There was no Jovan, or Richard. I didn't know Greg, Rhett, Deacon, Jason, David, Cynthia, Delonta, Hamid, Bryan, Josh, Chase, Farzana, Kevin, Misty, Robert, Kiko, Karen, Vincent, Emilia, Kyle, Brent Champaigne, Dave Wells, Rick Boyd, Billy Mac, Craig Crowe ... that old woman in TV field production whose guts I hated ... the kid who gave me one of his several spare copies of
Hitchhiker's Guide to the Galaxy
... I didn't know any of them. And now here I am, wondering about all the hundreds of other people I am about to meet for the first time.
I am thinking of all that has yet to transpire. I'm enjoying the slightest of thrills over the fact that, even though I don't know what's going to happen, at least I know that life
will
happen to me again; and that I will make things happen, as well. I suffered some pitfalls last time, and while I don't regret, I know I'll have to be more careful. Should these problems pass my way again, I figure on either a leaping or sidestep motion.
What matters is: this is my second chance, and as far as I'm concerned, my last. I am almost twenty-five years old. There is no more standing still. I won't have a night like this again. No "third time's a charm."
Whatever's been going on with me in recent times -- work and everything else -- is now secondary. By walking back into those classrooms tomorrow I am truly and finally coming to terms with everything I've experienced and lived through since 2005. This definitively closes the book on that very long chapter. I'm grateful to be back in touch with many of my old friends at this point, and to have made several new ones. They, along with my family, have helped me to not feel so alone as I recommence at HCC.
I'm taking up this old road anew, and to quote one Marshall Mathers, "Success is my only motherfucking option. Failure's not."
And that is my month's contribution to this dusty corner of the Interwebs.
Current Mood: reflective
Current Music: Vivaldi - Concerto in E, RV 271