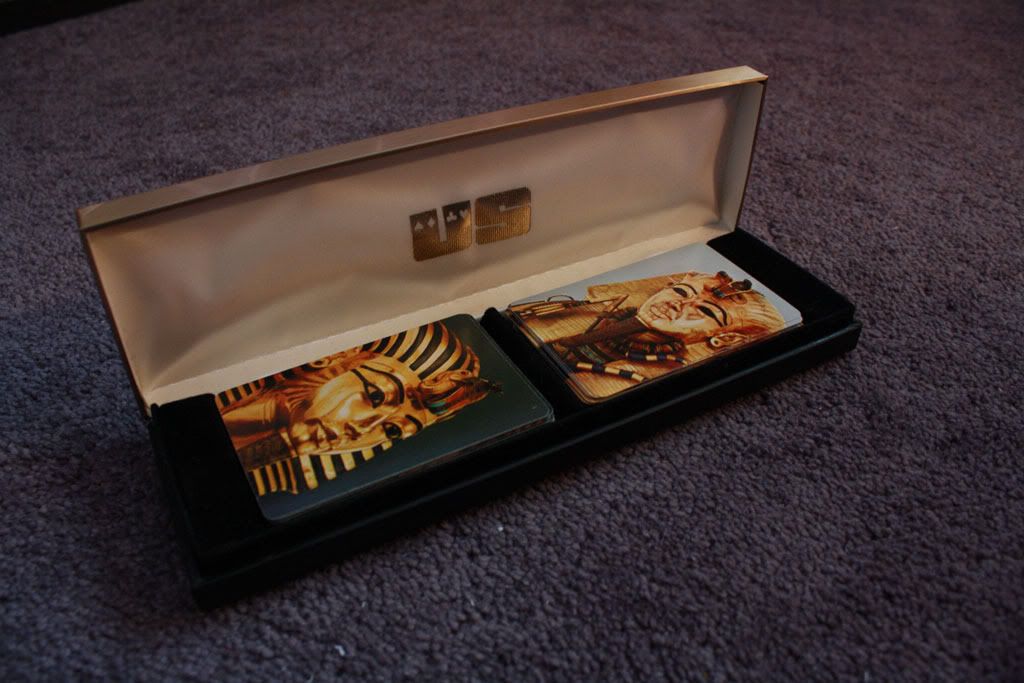 It cannot be said that I grew up with what some would consider a normalized family life, as it pertains to extended relatives (though when do "normalized" and "family" ever go together?). This doesn't mean I don't have plenty of good memories involving aunts, uncles, cousins, grandparents.
One of my favorites is from when I was about four or five, and stayed with my great-grandmother (on my mom's side). There was a kid that lived near her house, around the same age as my brother and I. Grandmother was a skilled seamstress and made face masks for the three of us, like what the Ninja Turtles wore. So we would put these on and go out in her front yard to role-play mutant amphibians speaking surf jargon, using tree sticks for sais and kitanas, etc.
At one point in our game, my brother and the other kid decided to "kill me off," excluding me from the remainder of our scenario. I remember going inside while they continued, but not whether I was upset about it. What I do remember is then visiting with my grandmother. She took out a deck of King Tut cards and we played "go fish" for a long time.
I
loved
these cards. I used to have a lot of random obsessions when I was a child. Not just with stuff like Ninja Turtles, but iconic things … for example, the Statue of Liberty. Like I wouldn't be able to die happy till I'd made it to NYC and walked around inside her big head .. which I still haven't done. Another obsession was Tutankhamun and Egyptology. I loved all things Tut. I almost wore out an old Dr. Demento audio cassette listening to the classic Steve Martin song. And when Grandmother took out those cards, I wanted to take them home with me. I didn't get to, probably a good thing at the time. I only played with them that one day with her but never forgot them, nor the fun I had being with her.
When she died a few years later, the family was at her house, going through everything. I asked everyone about the cards and if I could have them. Mom tried to help me find them, while everyone else kept telling me I was either mistaken about Grandmother owning them or that she may have given them away. My guess is they ended up in another relative's beach house that got knocked down by a floating barge a few months later, when Conroe flooded. Just a guess.
I don't often play card games. I play cards less than I do video games, so anyone who knows me knows how rare that would be. But while my brother and I were up at our Aunt Andrea's farm last week, he asked for playing cards and she showed us a lot of different decks she's had for years. One was a circular shape, and she called this her "hippie deck." We played Texas Hold 'Em for hours.
All of this got me to thinking about my grandmother and those Tut cards. I never had an eBay account until a few nights ago, when I went in search of them. I didn't expect to find one bid, let alone five, and for as cheap as $10 -- that including the case both decks originally came in. I don't remember if Grandmother had the case or not. These cards were sold in the gift shops that toured with the Tutankhamun exhibit in the US, back in the 1970s. The set that I purchased, the cards were still in their plastic wrap! Older than me by some ten years, and never handled.
Not anymore. I've taken them out and intend to use them. To hell with you "Collectable!" types. Life is short, and I'm reliving nice memories.
Remind me again, how do you play gin rummy?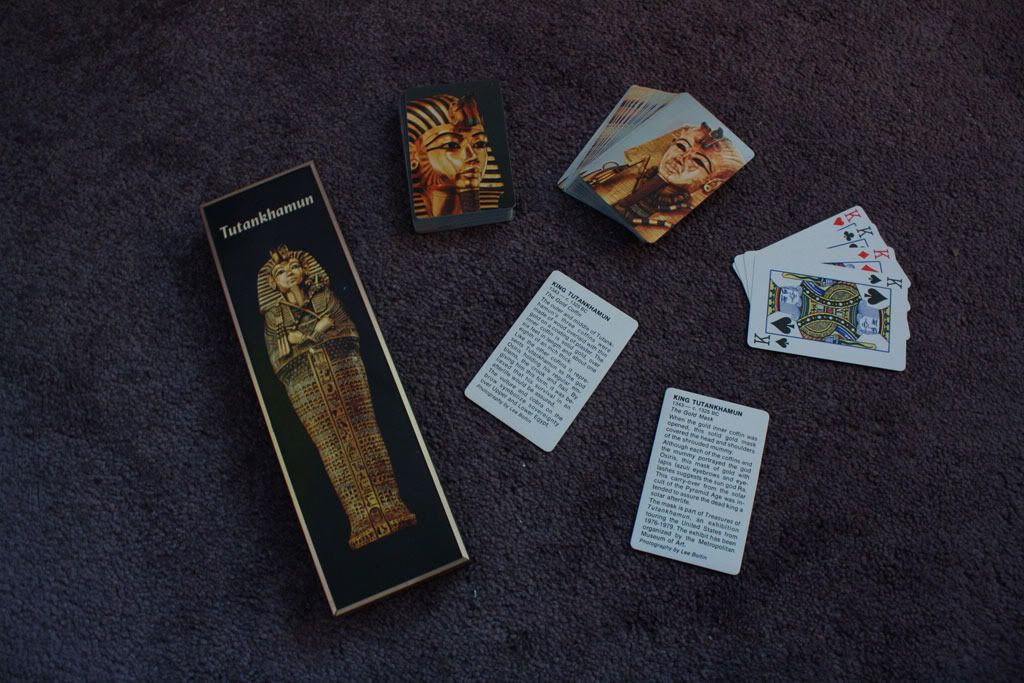 Current Mood: reminiscing
Current Music: Franz Ferdinand - "Lucid Dreams"